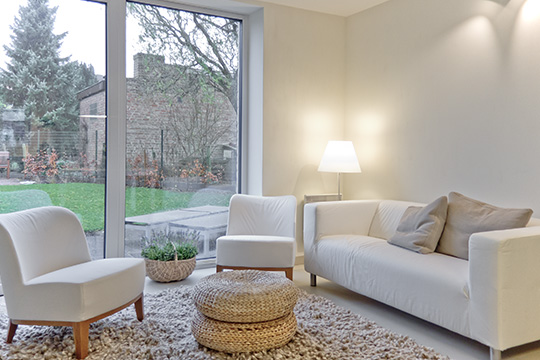 Single-family house
Bostoen, market leader in the field of passive houses, chooses Velbus for its light, shutter and heat control. Thanks to the easy installation of the Velbus system, building a home takes less time and both the end user as Bostoen take advantage of the excellent price-quality of Velbus. The intuitive Velbus home automation system combines a push-button interface with traditional control buttons for even more ease-of-use!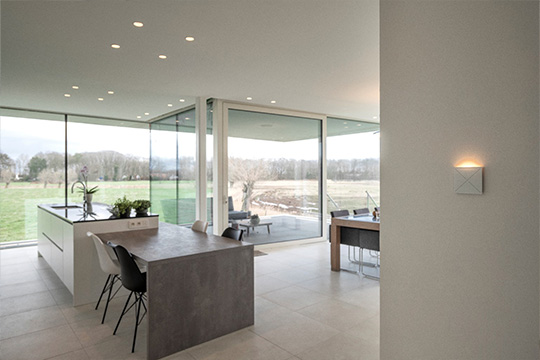 Villa
More and more villas are being equipped with the Velbus home automation system. The combination of glass control panels, mood lighting and LEDs brings a modern touch to every interior. A wall-mounted tablet in the centre of the house displays a handy status of all the devices in every room. Moreover, Velbus is compatible with your alarm system and door video doorbell.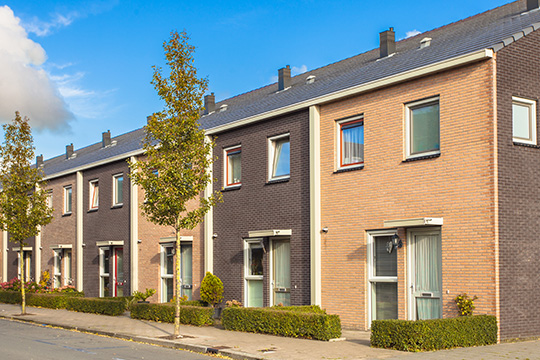 Terraced house
Choosing Velbus in your terraced house is a smart thing to do. Thanks to its flexibility and lifelong extensibility you can add – when renovating gradually – more functions and rooms to the existing system. Velbus evolves with your needs, just like your house. Less expensive than a traditional system, you can spend the extra budget on energy-saving measures.
Velbus is also very usable in industrial buildings! The interior layout of a building can change regularly. That's why it is interesting to choose for Velbus here also. When the layout is redesigned you can easily adapt the modules to the new layout. The system is easy to install as all control panels are connected to the electrical panel using only one single cable.
"We chose to use Velbus to control all indoor and outdoor lighting in our new commercial building, offices and workplace. At Cadcamatic, certain lighting circuits are equipped with the DALI interface, and it works perfectly. It is striking that the control panels are so easy to use. No more endless fiddling with a myriad of traditional push buttons. The simple configuration of the system allowed us to install everything ourselves. The only time we needed support, Velbus's technical department helped us quickly. A nice piece of Belgian technology... Highly recommended! "

Alex Rogiers, managing director Cadcamatic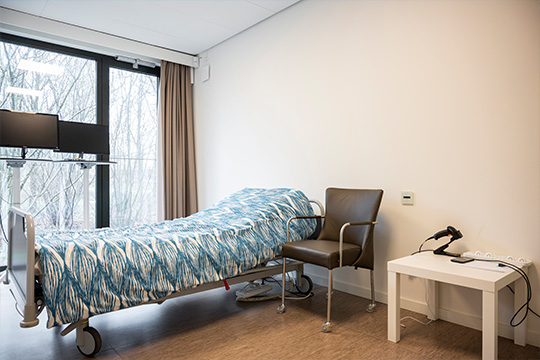 Retirement homes
The modular aspect of the Velbus system is of great advantage in retirement homes. Each room has its own individual controls but can also be supervised through a centralised control position. This way, health care providers can immediately intervene in case of a problem, e.g. the bathroom lamp which hasn't been switched off, a movement sensor which hasn't detected a movement for several hours, a resident using the control panel to ask for help...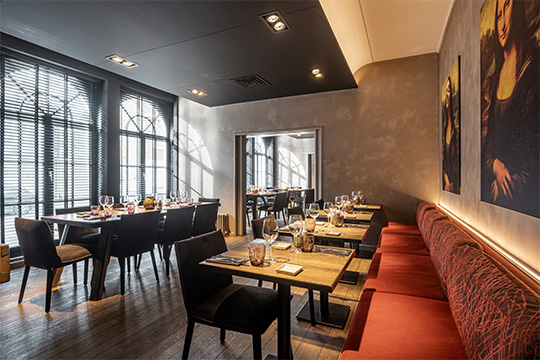 Restaurant
The mood in a restaurant is just as important as the quality of the food it serves. The Velbus control panel features pre-programmed mood actions which allow you to quickly select a cosy evening atmosphere or a powerful illumination to work in safe circumstances. Prepare the dining room and then dim the light to the desired setting with a single press on the button. The 'all off' button will switch everything off when you leave the premises.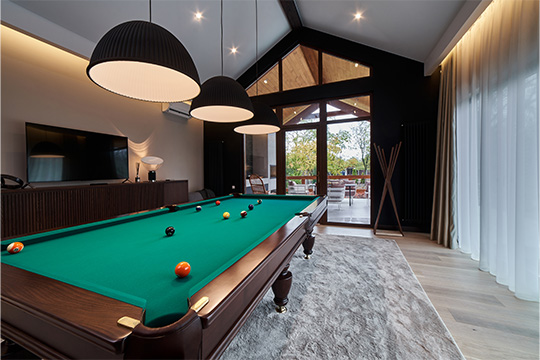 Man cave or gaming room
Velbus is also suited for smaller installations. Control some LED strips in your game room or man cave and pay only for the used modules. Would you like to install a projection screen to create your own home cinema? You only need to add those modules to roll out the screen and nothing more.