Control panels
With Velbus, controlling your smart home starts with glass touch panels. The range offers 5 different models per colour: choose a model with one, two or four buttons, with integrated PIR sensor or a multi-page model with OLED display. With our push-button interfaces and cover plates you can choose your own buttons and sockets to work with the Velbus system and adopt Velbus' style.
Energy management
Energy management is crucial to keep your energy bill low. With the new digital meter, the capacity fee will be introduced mid-2022 to calculate the quarter-hour demand. Consumers with peak demand will pay more than consumers spreading their electricity demand. With the capacity fee, it will be capital to spread the use of these electrical large-scale consumers (heat pump, EV charging, cooking hob, dryer, dishwasher, air conditioning). This way, monthly peak loads will be limited and you will noticeably save on your energy bills. To do so, Velbus can be used for monitoring and smart switching.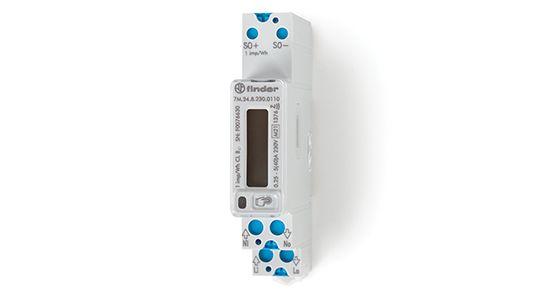 Kilowatt-hour meters
We intentionally selected to use Finder MID certified energy meters in this solution. These are available in a 1-phase version that only measures consumption or production and a 3-phase/1-phase bi-directional version that can measure both consumption and injection.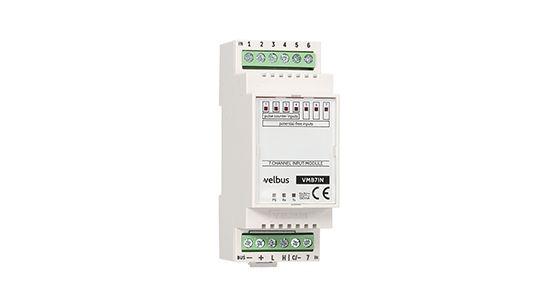 Input module
All energy meters use a pulse output, which is read into the VMB7IN digital input module. Up to 4 pulse inputs can be connected to 1 module.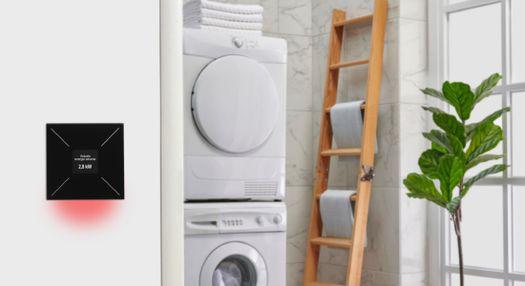 Energy management
The Velbus energy meters measure both the energy consumption as the backfeeding into the electricity grid of surplus energy (e.g. by solar panels).

Access control and alarm
A home is where you feel safe. Velbus helps you with multiple solutions: access control and intrusion prevention.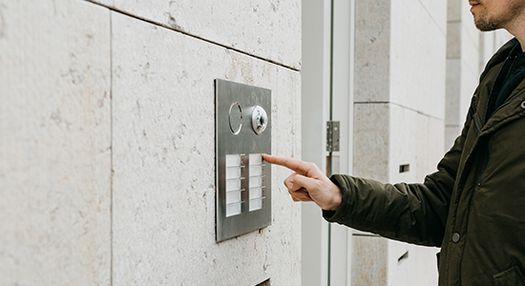 Access control
The Etiampro video intercom and access panels are the ideal solution to secure the access to your home.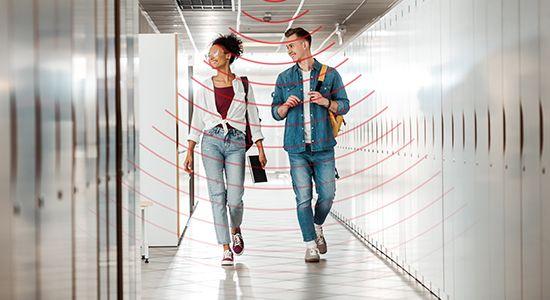 Alarms
Etiampro CCTV systems help you to keep an eye on your home while the Velbus home automation system focusses on presence detection using sensors.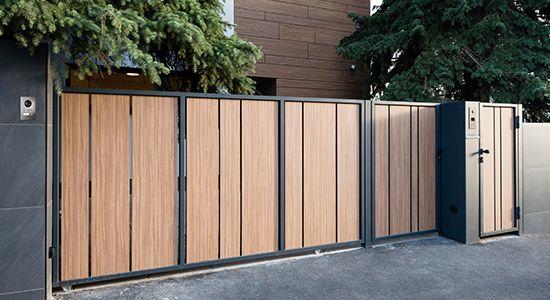 RFID
Secure access to your home with RFID access panels which are directly connectable to Velbus.
Sun-blind control
Your house has electric shutters or sun blinds? Did you know that you can automatize them with Velbus? Control the inside ambient temperature and keep direct sunlight out by lowering the blinds automatically.
Sensors
Sensors installed inside your home gather useful information. The Velbus system uses this information to execute automatic actions. For example, think of a motion sensor which will switch on the outside lighting as soon as someone walks the driveway. Or use the actual weather data to automatically roll the sun blinds up and down. In addition to our solutions, your Velbus system is compatible with many 3rd-party sensors.
The more sensors you install, the smarter your Velbus installation!
Lighting control
Why dim the lighting? Besides an 'all off' button, light dimming is a useful function offered by the Velbus home automation system. Appropriate lighting, adapted to the moment and the rhythm of the day, brings the ideal mood: energy in the morning (bright cold white), focus in the afternoon (bright white) and relaxed at night (warm dimmed orange).
Some users prefer programming each control button down to the last detail. We also offer the possibility to choose a pre-programmed mood by pressing a single button on the control panel. Select 'morning, 'work light, 'party' or 'cosy' to load the desired colour mood."
To create multiple atmospheres, we recommend combining professional Etiampro LED strips with a Velbus control system and a universal dimmer module or DALI interface.
Relay modules
Our relay solutions allow you to switch a large number of devices, such as indoor and outdoor lighting, boiler or heat pump, EV charger...
A relay module can generate pulses. These pulses will open a garage door or establish a connection to other systems. This way, you will be able to program a 'leave-the-house' action, where the module will arm the alarm as soon as this action is executed.
IoT-services
The Signum IoT gateway allows to extend the Velbus installation with over 1000 extra online IoT services. This way you can couple and voice-control your Velbus installation to services such as Amazon Alexa, Google Assistant or Philips Hue.
The software features a user-friendly interface which allows you to connect your Velbus installation and to these online services. By installing the Signum IoT app on your smartphone or tablet, you can control all Velbus actions from the comfort of your armchair or any place with an Internet connection. Are you out of the house? Velbus allows you to remotely switch on the heating so that you enter a warm home.


Tablet holders
Our tablet holders are the ideal solution to affix the tablet on the wall. Their elegant design will fit every interior.

Why not install the Velbus system yourself?
Get the introductory Velbus pack and install the glass control panel with OLED display, a 4-channel relay module and configuration module. We also offer all necessary power supplies and connection cables. Our quickstart guide and detailed instructions will guide you through the configuration and installation process.
Configuration & programming
Configuration and programming of your Velbus system requires the programming module VMBRSUSB. This module uses a USB cable to enable a connection between your PC and the Velbus network. The free VelbusLink software gives you an overview of your installation and allows you to configure the system. You can do this wirelessly if a Signum IoT module has been installed. The VMBRSUSB module won't be necessary then. A stable Wi-Fi connection is crucial, though.
Power management
The power supply of your Velbus installation is crucial for a stable system. The more modules you add to your Velbus installation, the more the power supply will be called upon.
Installation tools
To facilitate the installation of your Velbus system, you can choose from multiple installation tools.
Interconnection rail
Rail for easy interconnection of multiple Velbus modules without the use of cables.
Distribution terminal block
This distribution terminal block easily connects up to 8 bus cables (4 wires per cable). The spring contacts allow to connect or disconnect each cable separately.
WAGO terminal blocks
WAGO terminal blocks split your Velbus cable in multiple cores and allow an easy connection.